We started our family farm to produce fresh food for our family and to make the best quality food available to our Community. Most people want the same things in life; clean air and water, non-GMO, uncontaminated, healthy, nutritious food, antibiotic free, grass-fed meat, comfortable shelter, safe place to live and raise their children and animals, healthy green space environment to support wildlife, learning and economic opportunities, and the ability to have a say in the decisions that affect their lives.
We support people to explore what they Fuel and Nourish themselves with which is much more than just what they eat and drink to live well. What we fuel and nourish ourselves with is crucial to supporting our immune systems and our Whole Body Wellness.
Our farm uses composting and recycling to have a positive impact on the environment, society and animals (wild and farmed). We believe the way we farm, the nutritional quality of food and eggs produced, the impact of our farming systems on wildlife, the environment and society are all connected. We support buying food from local, sustainable, and organic farmers. We educate people about their food and where it comes from.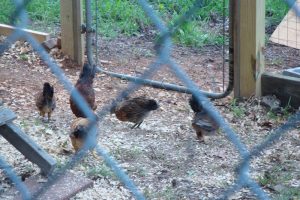 Our hens are happy and their eggs are delicious!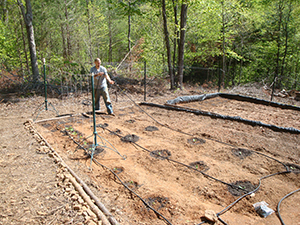 Daniel Branton is a Mechanic at his regular job, he is a Graduate of The Motorcycle Mechanics Institute in Phoenix, AZ. He is also our Farm Manager and takes care of our animals, garden, and does all the heavy lifting and maintenance around our home and farm.
We look forward to meeting you at our local farmer's market in Jasper; look for Bear Mountain Qigong Farmacy, LLC!
Visit our Custom Workshops to see how we can support your Whole Body Wellness.