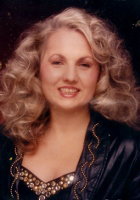 Hello, I'm Paula Branton,
Thank you for taking your valuable time to visit our website! I appreciate the opportunity to introduce myself and share with you my credentials, experiences, and services to support your Whole Body Wellness and Energy Evolution!
My Energy Evolution Life Journey
My proudest life accomplishments are being a Mom of two sons, surviving my emotional traumas, and becoming an Energy Evolution Life Specialist of my Life. My sons taught me never to give up, to make life an adventure, and that being outside in Nature is the Best place to be! I've always felt like something was watching over me, however in 2003 my entire life changed; I was emotionally shattered, and this feeling that everything would work out changed drastically! I was stressed, tired, and lost my identity; I began my experience through the dark night of the soul. I've written a short E-book about this dark time in my life called "Energetic Life after Emotional Death" with the intent to inspire you that there is hope; you will receive my E-book when you click here to subscribe.
Many women live in chaotic, stressed environments; they are tired and feel like their running on empty and don't know what to do to feel better? I'm a passionate practitioner; I believe my life purpose is to guide you to;
* Understand the concept that you are energy
* Experience and Increase your energy
* Energetically move through emotional experiences
* Manage your stress to boost your immune system
You learn through Breathing techniques, Qigong movements, Education, Traditional Chinese Medicine perspectives, and my wisdom gained from surviving my life challenges and emotional traumas. My journey to an Energetic Life after Emotional Death is what lights my fire to help you discover the healing power you hold within!
The energy tools I've learned and cultivated within myself over the past 12 years have saved my life! Through a simple daily practice, these tools bring me to a Calm state of being, Happiness and Peace every day.
As a Branell Business College Graduate, 20+ years Western Medicine Office Manager, Medical Qigong Practitioner, Reiki Master, and Institute for Integrative Nutrition Health Coach using The Sedona Method Releasing, supports my skills to guide you through your Energy Evolution Self-discovery journey. I believe that managing your energy is life insurance to live well!
I'm on a Mission to guide those who are willing and ready to have more energy, to feel and function better! You too can Evolve as an Energy Specialist of your Life, so if you relate to any of this, time is of the essence; start your Energy Evolution today!
There is always light, even during the dark night of the soul experiences!
My passion is to support you to see your light, feel the warmth of it, and turn it up to shine as Bright and Brilliant as you truly are!
Love and Peaceful Qi,
​Paula Branton, MQP, INHC
Energy Evolution Life Specialist
Click Custom Workshops below to start your Energy Evolution Today!
​
---
My Mission
Guide, Empower & Support
To Guide you to discover your own energy healing possibilities, to understand how powerful your mind and body really are.
To Empower you to understand your whole body energy to manage your stress levels to feel better, energized, and living in present moment awareness.
To Support you in your Energy Evolution to release all that no longer nourishes your well being.
​
---
Credentials
Branell Business College Graduate
Medical Qigong Practitioner (Rising Lotus Qigong, Christina Barea)
Institute For Integrative Nutrition Health Coach (Joshua Rosenthal)
Healer Within Medical Qigong Practice Leader (Roger Jahnke, OMD)
Certified Level 1, 2 and 3 (Wuji) Qigong Practitioner (Supreme Science Qigong, Jeff Primack)
Certified Level 1 Qigong Practitioner (Rising Lotus Qigong, Christina Barea)
Certified Level 2 Advanced Food Healing Facilitator (Supreme Science Qigong, Jeff Primack)
Breath Empowerment Facilitator (Supreme Science Qigong, Jeff Primack)
Priestess Facilitator (Wise Transformations LLC, Bonnie Salamon and Judy Keating)
Reiki Master (Healing Today, Richard Fiallo)
Success Strategist (Natural Rhythms, Lisa Michaels)
The Sedona Method Releasing (Hale Dwoskin)
Shamanic Practitioner (Sandra Engleman)
Sassy Sexy Wise Woman Dance Facilitator (Natural Rhythms, Lisa Michaels)
Golden Elixir Medicine Woman High Priestess (Health Consultant, Susan Kersey)
Manager of Bear Mountain Qigong Farmacy, LLC
Founder of Golden Elixir Mystery School Priestess Process
Author of "Energetic Life after Emotional Death" E-Book
Lifetime Energy Evolution Student